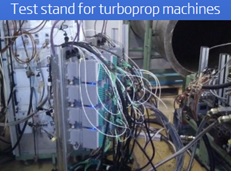 June 2019, MARIETTA, GA ~ Gantner Instruments has delivered measurement systems for many years to the aerospace industry. The scope of applications ranges from the testing of turboprop equipment for helicopters and aircraft through outdoor testing of jet turbines for large aircraft with more than 1,000 measuring points, primarily for temperature measurement.
For testing the strength of individual components and complete assemblies, Gantner offers data acquisition systems for strain and force measurement, as well as components for controlling and monitoring actuators.
Compliance with all quality criteria is of utmost importance in aircraft assembly. Due to the dimensions, the tolerances are proportionately much smaller than in other industries. For example, the assembly of an aircraft fuselage necessitates work of the highest precision, as our case study at Airbus shows.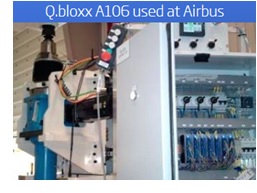 During the assembly of delivered fuselage components, the precise alignment of each segment is a prerequisite for high safety, the operational life of the aircraft, and optimum fuel consumption. This alignment is carried out using optical methods. Besides essential orientation, each connection must also be free of material stress. To test this, strain, force and torsion data are acquired at up to 100 measuring points. The quality objective can only be achieved when all components are connected in a stress-free state.
Besides focusing on product quality, Gantner Instruments' customers from the aerospace industry place special emphasis on the quality of methods and processes in the total enterprise. This covers everything from development, procurement of materials, manufacturing and calibration through to the delivery process. Gantner passes these quality assurance checks and all FATs (Factory Acceptance Tests) and continue to excel in precision, high-speed, durable data acquisition required by the aerospace manufacturers around the world.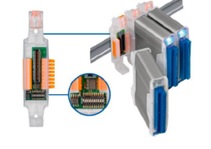 Key Features of Q.bloxx A106 Universal Bridge DAQ:
2 analog input channels strain gage and inductive measuring bridges (full, half, quarter), LVDT, RVDT
DC and carrier frequency (CF) principle DC excitation, 600 Hz CF excitation, 4.8 kHz CF excitation for bridges
1 analog output per channel voltage ±10 V, 10 kHz
Fast high accuracy digitalization 24 bit ADU, 10 kHz sample rate per channel
1 digital in or output per channel input: state, tare, memory reset output: state alarm, threshold
Signal conditioning 16 virtual channels, linearization, digital filter, average, scaling, min/max storage, RMS, arithmetic, alarm
RS485 fieldbus interface up to 48 Mbps: LocalBus; up to 115.2 kbps: Modbus-RTU, ASCII
Connectable to any Test Controller e.g. Q.gate or Q.pac
Galvanic isolation of I/O-signals, power supply, and interface; isolation voltage 500 VDC
Electromagnetic Compatibility according EN 61000-4 and EN 55011
Power supply 10 to 30 VDC
DIN rail mounting (EN 50022)

For more information on Gantner Instruments' Solutions click here.

To schedule a product demonstration please e-mail sales@flwse.com.