July 2020, MARIETTA, GA ~ Preventing ion exchanger breakthrough is hugely critical and is an essential element of a comprehensive program to protect your equipment against the costs associated with turbine corrosion and boiler corrosion. One of the major challenges associated with preventing ion exchanger breakthrough is estimating deionization resin capacity, and predicting when your deionization resin will exhaust and need to be regenerated.
Learn more about this innovative monitoring method by downloading the white paper, "Deionization Capacity Monitoring Reduces Water Treatment Costs" to learn about a proactive approach for predicting when resin exhaustion will occur that offers significant benefits over the traditional elapsed time and totalized flow methods.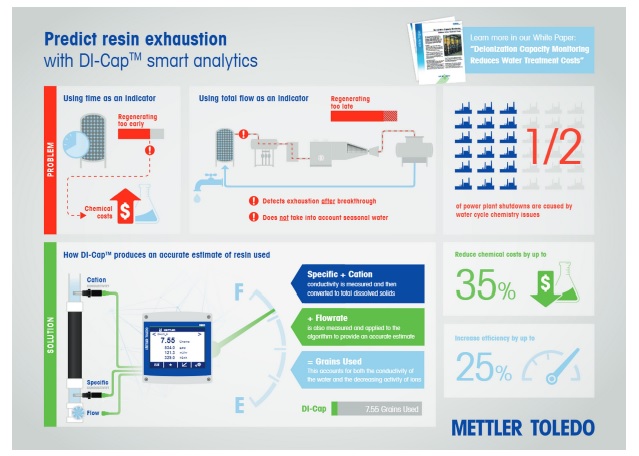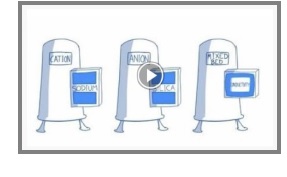 This video shows the weaknesses of traditional ways of estimating remaining deionization resin capacity, and presents a more accurate and reliable way of estimating when regeneration will be needed.
---
For more information or a demonstration, contact Mettler Toledo Process Analytics or FLW Southeast:

Email Mettler Toledo : MTPROUS.Orders@mt.com

Email FLW Southeast: sales@flwse.com

Webpage: www.mt.com